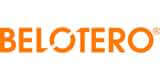 Belotero is a hyaluronate filler, like Restylane and Juvederm, which has very recently become widely available in the United States. Experience with use in Europe for the past few years tells us a lot about where it will fit in with other available filler treatments here in the U.S. Also, since a select group of physicians including Dr. Bass have had limited access to Belotero for nearly a year, they already have a good knowledge of the best techniques for injection and application of the filler.
How is it different:
Hyaluronate is a carbohydrate polymer that is naturally present in skin and connective tissues in the body. Most hyaluronate fillers in the United States, including Belotero, do not come from animal sources. They are cross-linked which prevents rapid absorption. Belotero differs from other hyaluronate fillers in the variable nature of the cross-linking. This different cross-linking produces a poly-densified filler -one with multiple density polymers rather than just one. This unique method of cross-linking results in physical properties that are somewhat different than other fillers.
It is clear that Belotero spreads through tissue differently than Restylane and Juvederm when injected tissues are examined under the microsope. In superficial applications like eyelids, lips and surface wrinkles, this is an advantage. Another feature of Belotero is the lack of Tyndall effect, a dark discoloration that results when too much Restylane or Juvederm is placed close to the surface of the skin. This allows aggressive treatment of wrinkles without worry about this undesirable side effect.
No one filler is the answer to all aesthetic issues. Despite this, having more options allows us greater precision and the ability to correct a wider range of aging changes, acne scars and other aesthetic issues. Filler use for facial, hand, and neck rejuvenation is growing rapidly in the United States and around the world due to the quick and easy way these treatments are delivered without any, or with only minimal, recovery. Fillers can provide a natural beauty and highly effective correction when injected by a highly skilled provider with outstanding aesthetic sensibilities.